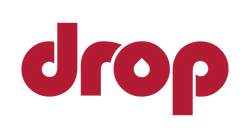 Drop Kitchen Scale
This kitchen scale is great for cooks of all levels. It comes with a ton of features that will ensure your recipes come out perfect each time! The Drop Scale pairs wirelessly to your smartphone, and works together with the Drop app. Some notable features include:
· Interactive Recipes
· Ingredient Substitutions
· Recipe Scaling
· Social Media Sharing
· Accurate Weighing
https://www.getdrop.com/product
Crock-Pot Smart Slow Cooker with WeMo
If you love cooking in crockpots, but hate structuring your day around the cooking time, then this gadget is for you! The Smart Slow Cooker pairs up to an app on your smartphone, giving you the power to adjust cooking times & temps, turn it on & off, and even send out notifications to let everyone know dinner is ready, from wherever you and your phone are!
https://www.crock-pot.com/wemo-landing-page.html
CinniBird
If you want to add that special touch to your dishes and beverages, the CinniBird pen might just be the thing for you! The CinniBird is a pen that you fill with dried spices such as cinnamon and cocoa, and allows you to draw designs and messages.
http://www.cinnibird.com/
Furtif Evercut Knives
If your knives become dull quickly it might be time to upgrade! These stealthy futuristic looking knives are covered in titanium-carbide coating. This coating makes the knives far stronger than regular steel knives, and only need to be sharpened once every 25 years!
https://www.aplusrstore.com/product/1499/furtif-evercut-knives
Pantelligent Smart Pan
The Pantelligent Smart Pan allows you to have better control over the temperature when you are cooking. It has a sensor embedded within and pairs with an app on your smartphone wirelessly. The Pantelligent Smart Pan tells you when to flip your fish, meat, or poultry, and also when to add ingredients!
https://www.pantelligent.com/
If you are interested in a full remodel for your kitchen or bathroom give us a call at 781-438-2031 or
visit our website
!