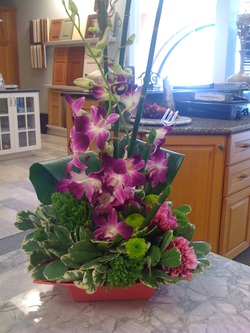 Spring is ideal to put into motion the kitchen renovation you have been thinking about and have put off for so long!

Depending on your contractors availability, you can have the majority of the project construction done during the summer or early fall. What's the advantage of this? When you are having your kitchen renovated, unless you have a second kitchen in your home, most of your meals will either be cooked in a microwave or in a toaster oven. But in the summer and fall months you would also have the option of grilling outside.

Another advantage: your new kitchen will be ready before the holidays! Most people start at the end of summer or early fall, hoping to get the project done by the holidays. Allow yourself more time if you want to host the next Thanksgiving celebration to show off your beautiful new kitchen!

Enjoy Spring savings! Dynasty|Omega and Merillat cabinetry are offering 10% off until May 22nd!